Roughly seven months after screwing over California homeowners with a 75% reduction in rates paid for energy fed back to the grid, the golden state is also screwing over apartment owners, farms, and schools, Bloomberg reports.
In a unanimous vote on Thursday by the California Public Utilities Commission on Thursday, with a 5-0 vote, those who wish to install solar power on schools, apartment buildings, and farms will also receive less credits for exporting power to the grid. This adds to the challenges the solar industry faces, which has already struggled with high-interest rates and sliding demand.
Under the new rules, the aforementioned categories, as well as commercial strips and other facilities where more than one electric meter is on the same site, will receive less money from utilities in exchange for excess solar produced.
"This (new rule) forces them to sell low and buy high," Bernadette Del Chiaro, executive director of the California Solar & Storage Association, told local paper CalMatters, warning, "No one is going to go solar under that setup."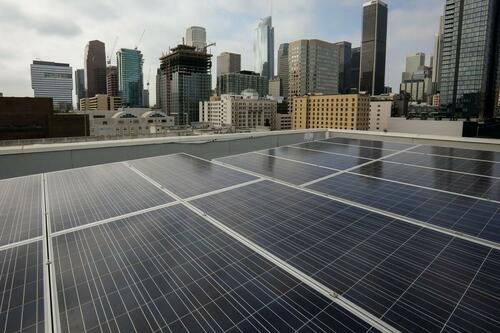 Read the full article here